About Guillermo
Profile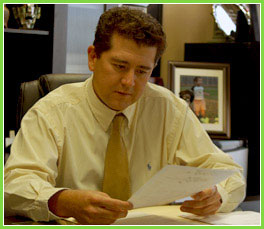 Guillermo Hernandez is the lead immigration counsel with The Hernandez Law Firm, PLLC, located in downtown Little Rock. He works extensively with employment-based and family-based immigration procedures. In addition, he functions as Legal Counselor for the newly opened Mexican Consulate in Little Rock, Arkansas. His international experience includes review, analysis, and translation of Spanish language contracts for multinational companies!
Mr. Hernandez has worked as the general assistant manager of Galerie International in Miami, FL, a multi-national company, overseeing the import/export operations and domestic and international marketing of the company, and was also an attorney with the International Group with Catlett & Stodola, PLC. He frequently speaks at professional education programs on immigration law and Department of Labor regulations relevant to employment-based immigration.
Guillermo is a member of the American Immigration Lawyers Association, The American Bar Association, and The Arkansas Bar Association.
Contact us for more information.
Education
Bachelor Degree in Marketing & International Business, Harding University, 1998
MBA – Business Administration & Finance, Harding University, 2001
J.D., University of Arkansas William H. Bowen School of Law, 2005
Admitted to Practice
Arkansas, 2006 Arkansas Supreme Court
Number: 2006146
Insight from Guillermo
"Immigration is a complex area of the law with no room for mistakes. The consequences could be life-changing, and usually for the worse. We can help you navigate the immigration process with certainty that you will have competent representation."