Practice Areas
The Hernandez Law Firm proudly provides immigration-related services in the following practice areas.
Family-based Immigration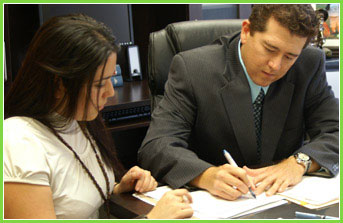 Helping a family member, whether it is your spouse, fiance, child, parent or brother or sister, become a permanent resident of the US, may seem straightforward, but there are many nuances in each type of family-based visa.
I-130 Relative Visa Petitions (Spouses, Children, Siblings)
Adjustment of Status – If the foreign relative is already in the United States, he or she should apply to change his or her status to that of a lawful permanent resident after a visa number becomes available. This is one way to secure an immigrant visa number. You can adjust your status, commonly known as AOS, by submitting your application along with other required documentation, such as the results of medical examinations, police certificates, etc. AOS applications are considered by the USCIS directly.
Consular Processing – If you are outside the United States when an immigrant visa number becomes available, the foreign relative must go to the U.S. consulate to complete the processing. This is the other way in which you can apply to secure an immigrant visa number for U.S. family based immigration.
Removal of Conditions on Permanent Residency – The process of removing conditions on a conditional Green Card is different depending on the avenues in which the Green Card was obtained. The way to remove conditional status on a Green Card through marriage is different from obtaining a removal of a condition for a Green Card through investment. Failure to apply for removal of the conditions after a specified time will lead to the expiration of the Green Card and the bearer being considered "Out of Status." The conditional resident status will automatically be terminated, and the USCIS will initiate removal proceedings against the individual.
fiance Visas – The K-1 Visa, also known as the K1 fiance Visa, may be used by United States citizens who wish to bring their prospective husbands or wives to the United States with the intention of getting married. Minor children of fiances can also accompany them to the United States as they can be issued K-2 Visas.
Self-Petitions for Battered Spouses & Children – The immigration provisions of VAWA allow certain battered immigrants to file for immigration relief without the abuser's assistance or knowledge, in order to seek safety and independence from the abuser.
Employment-based Immigration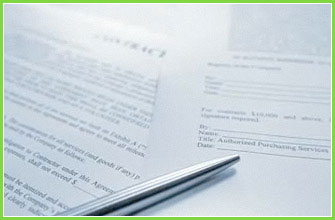 Labor Certifications – PERM – If an employer is unable to find able, qualified, and willing U.S. workers, the employer will complete and submit (online) a detailed form about the job duties, minimum requirements, wages, recruitment efforts, recruitment results, and so on to one of two DOL PERM processing centers. The DOL processing centers will process the application and will certify the application. This is an extremely labor intensive and confusing procedure on which the employer is required to "test" the labor market in the area of employment. Our competent team can manage the whole case for you in a no-hassle, no-worries way.
I-140 Alien Worker Petitions – This section discusses the three most common types of Employment-based Green Cards.
EB-1 These visas are designed for certain multinational executives and managers; outstanding professors and researchers; and those who have extraordinary ability in the sciences, arts, education, business or athletics.
EB-2 This category is for foreign nationals professionals with an 'advanced degrees' (masters degree or higher) and with a job offer from a U.S. company; for foreign nationals with 'exceptional ability' in the sciences, business or arts and with a job offer from a U.S. company; and for foreign nationals with exceptional ability, or an advanced degree, who can show that their activities will substantially benefit the U.S. national interest.
EB-3 This category is for 'professional workers' with a U.S. bachelor's or foreign equivalent degree and with a job offer from a U.S. company; for 'skilled workers' for positions that require at least two years of training or experience and with a job offer from a U.S. company; for 'unskilled workers' for positions that require less than two years training or experience and with a job offer from a U.S. company.
National Interest Waivers – The National Interest Waiver petition allows foreign nationals to bypass the cumbersome labor certification process that is ordinarily required in obtaining permanent residence through the EB-2 employment-based permanent residence category.
Multi-National Executive Petitions
Religious Worker Petitions
Temporary Workers
H-1B – Professional
H-2B – Skilled workers
H-2A – Agricultural workers
L-1B, L1A – Intra-company transferees
O – extraordinary abilities within science, arts, education, business, or athletics
P – Professional Athletes or Entertainers
R – Religious workers
E1, E2 Treaty Investor and Investor Petitions – The E-1 Treaty Trader Visa allows foreign nationals of eligible countries to enter the United States in order to engage in trade of a substantial nature between the United States and the applicant's country of nationality. Individuals who wish to invest in the United States may be able to obtain an E-2 Treaty Investor Visa.
Adjustment of Status – Through employment petitions.
Consular Processing – If outside the United States when a visa is approved the foreign national must go to the U.S. consulate to complete the processing.
Naturalization
N-400 Applications for Citizenship
N-600/N-643 Applications for Certificates of Citizenship
N-565
Asylum and Refugee Matters
Asylum Applications
Temporary Protected Status (TPS) and related applications
I-730 Refugee Relative Petitions
Reentry Permits
Refugee Travel Documents
Waivers
Extreme Hardship Waivers
Exclusionary Waivers
Permission to Reenter after Deportation
Deportation Defense
Bond Hearings
Master Calendar Hearings
Individual Hearings
Asylum & Withholding of Removal
Cancellation of Removal
Convention Against Torture Protection
Board of Immigration Appeals (BIA) Appeals
Federal Court Review of Immigration Court Decisions
Other
Humanitarian Parole
Employment Authorization
Advance Parole
Reentry Permits
Appeals
Change of Status
Extension of Status
Representation at Interviews
Agency Intervention